Short Bio
I don't wanna be a stranger!
Hey, I'm Nicholas (or Nick) a WordPress Web Developer from San Diego, California. (Now located in Seattle, Washington) I've always enjoyed building sites for people getting started… I've always had a lot of interests, thankfully I have the web skills to give myself a platform for any interest I take seriously enough to dedicate time and resources towards.
New to websites? Reach out!
I'll get you up to speed on everything you need to know;
Getting a domain (URL/.com)
Choosing your host (and what is a host) Cause you'll need one!
How to plan your website's development (and what you'll need for that)
That's basically it, I'm sure I'll say something like all this during our call together…
Fun Fact:
I've built WordPress Websites since I was 16 years old!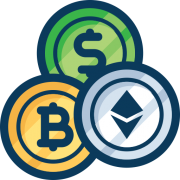 Cryptocurrency Accepted!